2 tags
Watch
Two. I am still finishing moving into my apartment and I came across a ton of papers that I had to fill out for the internship. The almost three months of planning for my six weeks still makes me do a mental double take. I remember the anticipation. No matter what happened in Australia, it would have been a complete surprise because I had no idea what to expect.  And now I'm back. Every...
3 tags
2 tags
Watch
Overnight layover in Melbourne. This is my inspiration. Late in getting this published. I meant to post this before I left which was about 36 hours ago. Now at home, so I guess that would mean this blog is done, but I will recap the last week or two before I call it quits. It's worth it.
2 tags
Mornings
I think my friends may be a little tired of hearing me say "I want to be a morning person". At least I am. I love getting up before anyone else; having peaceful time to think about and pray what I want to get done and get out of the day while knowing it is going to happen. It's almost like instant gratification.  On my day in Sydney, I walked for a solid hour first thing at 8am...
2 tags
Weekends
I am still trying to comprehend this. Within the past 24 hours I have travelled about 500 miles. Long story short, after some last minute decisions, I am now in Sydney for the weekend.  I wrote the above paragraph two days ago. I do not know how to start explaining the past week or so. I'm back from my two-day excursion to Sydney. I have four days left. Maybe then I can start to process all...
2 tags
Oblong promo work →
Just thought I'd show some of what I've been working on the past week or so. I got to shoot and edit these photos (with a fair bit of directing). 
4 tags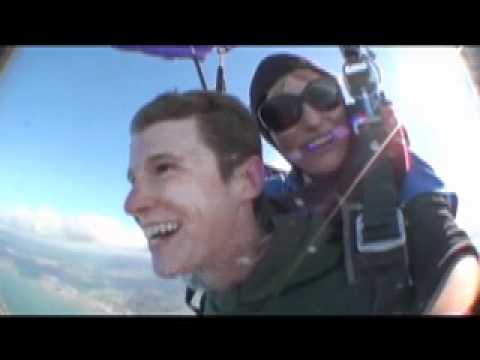 6 tags
3 tags
Watch
Last week, I got to go to the print shop where everything the design studio I'm interning at gets printed. I can sometimes be a little obsessive about how things work, so it was really cool to see exactly what every command we do in the software does to the printer. They also used some of the pictures I took on their blog. Then we (the American interns) went to Moreton Island this past...
3 tags
Watch
Like I said, last weekend was pretty sweet. I still have not been on an over-night backpacking trip, but I will still jump at the chance to go camping. Still, I consider camping to be kinda too luxurious for sleeping outside. I think I'd be fine with a sleeping bag and some form of fire-starter. And maybe a hammock. But I would definitely want to try that in the summer (like it is at home),...
3 tags
3 tags
Watch
I wanted to check out the winter festival that was happening downtown this month. So I was glad a friend from the church I've been going to here invited me.  Ice skating was not on my list of things I thought I'd be doing on Australia. It was a good time, and there was so good food there too. I was also able to walk around a bit and get some decent night shots of the city. For the...
2 tags
Some moments I'm looking forward to
Wrote this a month or two before I left: walking down the terminal by my self the boarding call for melbourne being called over the loudspeaker in LAX seeing the Australian continent for the first time that first realization that I have five more weeks ahead of me like the one that just passed the call/text/email when my brother becomes a dad the first time I realize I'm going to miss...
3 tags
Watched the Queensland v. New South Whales Rugby...
Still not 100% how rugby works, still had a good time.
3 tags
3 tags
2 tags
"well enjoy the future"
– chat with my bro
3 tags
3 tags
Watch
3 tags
2 tags
A few hours
Leaving in about two hours. Some things I had to make sure I got done this week: go to Sonic twice in one day haircut check which way the toilets flush I think I'm as ready as I can be. Last night literally felt like Christmas Eve.  I'll leave the U.S. about 2:30am EST Friday, and land in Australia about 6:00pm EST Friday (I think). First post from Australia will probably come...
4 tags
2 tags
T-minus 1 week
A lot has happened this week. Good things. I got my first real "sample" of the Australian accent from a New Zealander (I know I'm going to get flack for that) who gave me my pre-departure orientation via skype. It was a good 45 minute talk about what to expect from the culture, and really get as good a feel as I can for my trip before I leave.  This week I've realized: ...
2 tags
Information
I think I can say I have digitally experienced Brisbane. I know how to get around town, and how much it costs. I think I could know why a call was made if I were to go to a rugby ("footy") game.  I know five of the main districts of downtown Brisbane. I bought the electrical adapters I know I'll need and I know what other things I need to buy and what things I don't need to...
3 tags
It hit me
Just how close I am to being somewhere I've never been close to. Wow. I think I'm going to be excited/nervous every time I hear/see a plane the next two weeks.
6 tags
2 tags
2 tags
"On the return trip, it looks like you'll be spending the night in Melbourne..."
– Dad, in an email discussing getting my plane ticket
4 tags
3 tags
Visa application sent.
I had a moment when I realized that something I just held in my hands would be on the other side of the planet in a few days. Cool.
3 tags
Live orientation done! I almost forgot about the 3-hour, mandatory orientation because the exchange partner I'm apply through is taking care of almost everything. The orientation was really helpful, there were a few returnees from USC that shared a lot about their trips. I was mentally on the plane by the time it was over; I cannot wait to get this paper work done and get off this...
3 tags
3 tags
Regularly scheduled programming....
So, looks like it's been a year since I tried to study abroad the first time. Woopsies.  Well now I have a plan which includes deadlines. Let me back up a little: I was not accepted last time to study abroad for a semester because my GPA was 0.1% too low to be eligible for study abroad. Two summer classes later, I was eligible (and kept my scholarship). But, in the meantime, I got a pretty...
3 tags
Step 0.2
So I'm not going to be going to Queensland next semester…via direct exchange. I'm meeting tomorrow morning to see if I can get there through a program provider, or go to University of Newcastle, Australia. If not that, then probably Taipei, Taiwan. We'll see. 
3 tags
So Here We Are
It's 5:30pm (AU). I've been digging down into the University of Queensland's site all night and looking up apartments and organizations in the area. Looks like there's a decent number of church type groups. That's so comforting. I didn't realize that the University of Queensland is about twice the size of the University of South Carolina. I'm getting more...